The Albanian American Educators Association is delighted to announce the winners of the 2020 AAEA Scholarships chosen by the AAEA Scholarship Committee.
We congratulate the accomplished High School Seniors who who were awarded our 2020 AAEA Scholarship:
Isabella Camaj and Gabriela Shpijati
---
Isabella Camaj
Isabella's essay entitled "The Music That Keeps My Culture Alive"  wonderfully discusses how music has immigrated with our ancestors and for as long as the music plays, the Albanian traditions will thrive. Here is an excerpt from her essay:
"Long gone are the days where Albanians could only be found in the home country. Nowadays, Albanians live throughout the world, spreading across every continent. We all live different lives and find our own versions of success, but what we will always share is our rich culture. The biggest aspect of this culture is music- it is an art that transcends geographic location and time, beyond that, it is a living capsule to remind us of our meaningful history, it is the backbone of our heritage."
---
Gabriela Shpijati
Gabriela's essay entitled "A Glance Into Albanian Dance" beautifully describes how being part of a dance ensemble gave her a sense of great pride and something so significant to the cultural aspect of her ancestors. Here is an excerpt from her essay: 
"The warm sun shone down on my face as I excitedly skipped out onto the pavement. My father followed closely behind and approached our car with a smile on his face. He rolled the windows down and began to play traditional Albanian music. He then placed a bright, red shami into my hand and lifted me on top of the car. As the volume got louder, I felt the music course through my veins. The powerful beat of tupan, the strum of the çifteli, the rich sound of the tambourine, and the melodic harmonies of the flute, clarinet, and accordion instilled feelings of excitement and joy within me. I began to elegantly sway my arms up and down and move my legs left and right to the beat. I looked down around me to see my father, grandparents, and uncle cheering me on. What they saw was a simple dance on a car that felt like an exhilarating performance on stage."
---
The AAEA Scholarship Committee
Essays were reviewed and selected by the AAEA Scholarship Committee, Ms. Patty Rukaj, Ms. Diana Zadrima and Ms. Roxanna Rosario.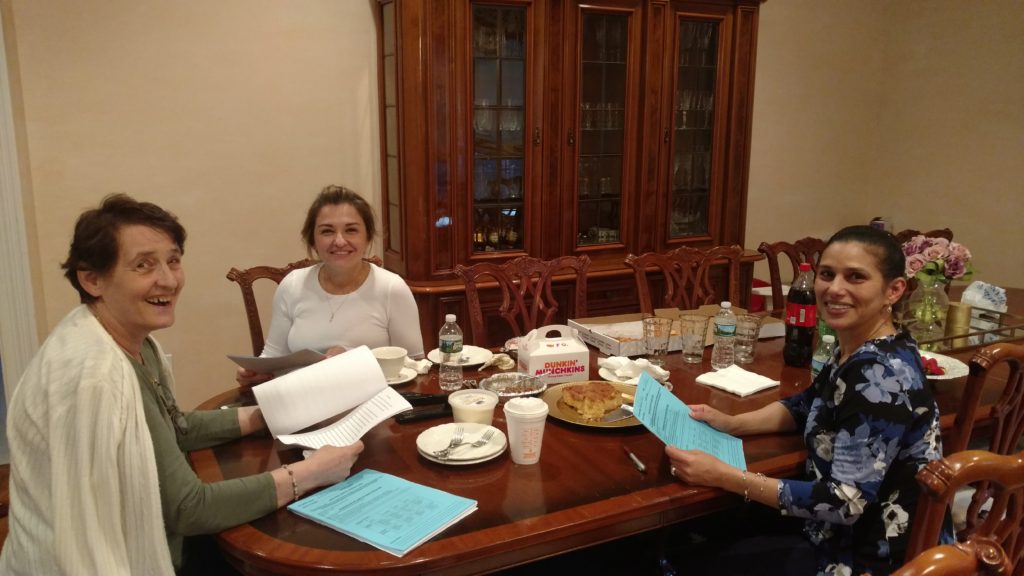 Thank you to all participants for sharing your stories, and to the Scholarship Committee for their contributions!